Make a Living Talking About What You Love...
This Website gets over 60,000 visitors a month. It is in the top .001% of all the 1 Billion websites in the world for website traffic. It is also a real business. And it was built using SBI. Click the Banner above to see a video on how you can do this too or to the right to see case studies of real people just like you who have created their own life of Freedom by following their Passion. You Can Do This.
CHEW PAN ASIAN CAFE Connaught place New Delhi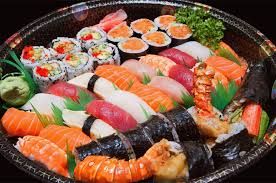 This restaurant is good if you want to learn about the different styles of sushi. Chef inside knows even more of the best sushi and wants to become a great sushi chef.
Join in and write your own page! It's easy to do. How? Simply click here to return to Your Sushi Restaurants.
                                           Like this Page?