Sushi Nut, Marketer, Copywriter and Author of the All About Sushi Guide Website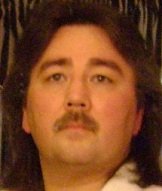 My name is David Guthrie - resident sushi nut and chief cook & bottle washer - so by default, I am also the author and owner of this website too.
Why you say? Well, the short answer is because I just flat out love Sushi. But I can't take credit for that. The truth is, I wasn't born loving it.
I was taught that by somebody else who loved it before me...
My 80 year old Japanese mother.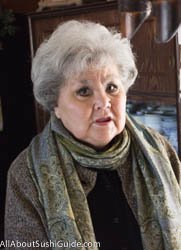 Ever since I can remember, I have been making and eating Japanese food. But my favorite by far has always been sushi. When I was old enough, my mother started teaching me how to make it.
Funny thing is, some of my fondest memories now are of me and my daughter making Japanese food together...
It is the cycle of life I guess... the thing that makes it so precious and worth living...
Why I created this website...

So at its core, this website is first and foremost a labor of love...a way to preserve a legacy that has been passed down to me...and also now down to my children.
Secondly, it is a way of earning a small passive income so that I can continue severing my dependance on working for "The Man". And what better way is there to do that than by writing about something that you are really passionate about while also helping others at the same time?

Now, even though my mother may never be able to fully realize how her life has impacted my life and those of my children (no matter how much I tell her that is has), I can sure prove it in another way...
I can pass on to you much of what I had learned from her, thereby showing proof while also giving broader meaning to the impact that her life has had on others.
I hope you think about her as you visit each page on this website, and realize that the lifetime of experiences being passed on to you almost never happened...
Why my Mother's legacy almost never came to pass...

Because you see, at age of just 12 years old, my mother was present for and became witness to one of the most devastating war time incidents in the history of the world...
The dropping of the atomic bomb on Nagasaki, Japan...
But that is a longer story and probably one that doesn't belong here on this page...
But... if you want to hear more about her experiences during this tragedy, please let me know. I am considering capturing her story and writing about it before it is too late, and would value your opinion on if you or somebody else you know would be interesting in hearing about it.

I personally think that her story gives a unique perspective to an event that all know about and yet can barely fathom to understand; but maybe one that people can have empathy for if given the chance to see it through the eyes of a young Japanese girl --- a girl who was there to witness it first hand and who also had to suffer in the pain of its aftermath.
How many little girls do you know that have seen burned and charred bodies being scooped up by front end loaders one day only to have to ask their mother why their hair was falling out on the next?
What really surprises me is not that though. It is that she holds nothing against the United States for dropping that bomb on her city. Or on her friends and relatives that died because they chose to remain in the city instead of moving to the outskirts like my mother did. 
And I remember the first time I asked her what she thought of the Americans who did this to her. And to her family. And her answer still  rings in my ears and haunts me to this day every time I think about it. 
She said to me, "David. The United States did the right thing".
Imagine that. No hatred? No animosity? I didn't understand.

And that is exactly why I think this story should be told to the whole world.
Because in coming to that understanding, maybe her little story can help play a small part in preventing this kind of devastation from ever happening again.

Let me know what you think.
Best Wishes,
David C. Guthrie

~~~
P.S. On a different note: People sometimes ask me how I put this site together and manage it. This site uses the Solo Build It! platform and service. Take a peek at it and see if it is right for you.
If you want to understand why I went with Solo Build It! and not a wordpress platform, you can read about that here.

                                           Like this Page?